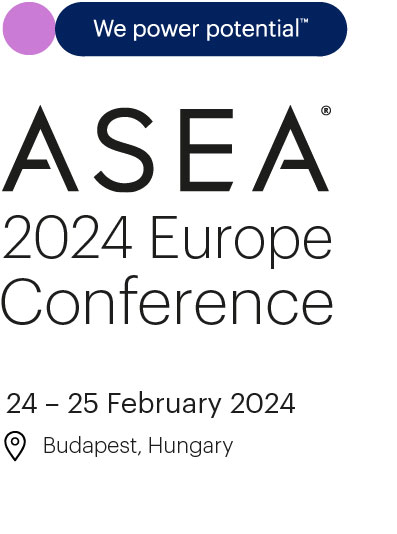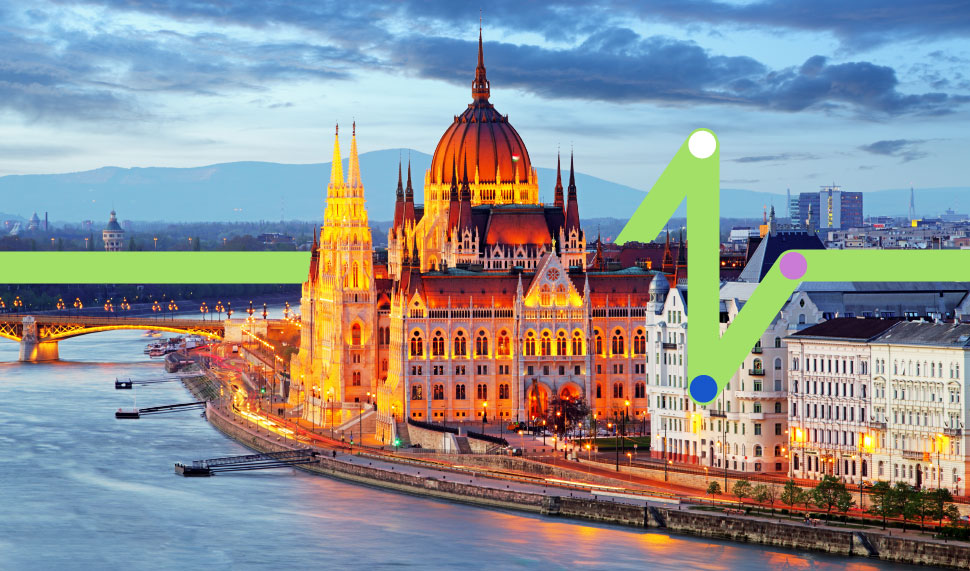 Join us in beautiful Budapest for Europe's largest gathering of ASEA associates!
Event dates
24 – 25 February 2024
Nothing compares to the energy and inspiration of an ASEA event! Join us in beautiful Budapest on 24 – 25 February for our 2024 Europe Conference! Look closer at our plans for the future, develop new skills for your business, and be inspired by the unique energy that can only be felt at an ASEA event.
ASEA executives and internationally recognized top field leaders will help you start your success story by providing you with intense training and essential expertise. This event will give you and your team the boost you need. We can't wait to see you there!
Friday, 23 Feburary
15:00 – 18:00
Onsite Registration
Saturday, 24 Feburary
8:00 – 19:00
Onsite Registration
9:00
Doors open
Noon – 2 pm
Lunch Break
10:00
General Session starts
Sunday, 25 Feburary
9:30
Doors Open
10:00
General Session Starts
15:00
General Session ends
Registration & tickets
You can register for the event by visiting your ASEA® Virtual Office today.
Ticket price: 48.00 EUR | 48.00 CHF | 350.00 DKK | 41.00 GBP | 18,870.00 HUF | 480.00 NOK | 500.00 SEK | 49.00 USD
Seating is limited and available solely on a first-come, first-served basis! Grab your ticket before it's gone.
Refund requests must be submitted by 2 February 2024. Tickets are non-refundable beginning 3 February 2024.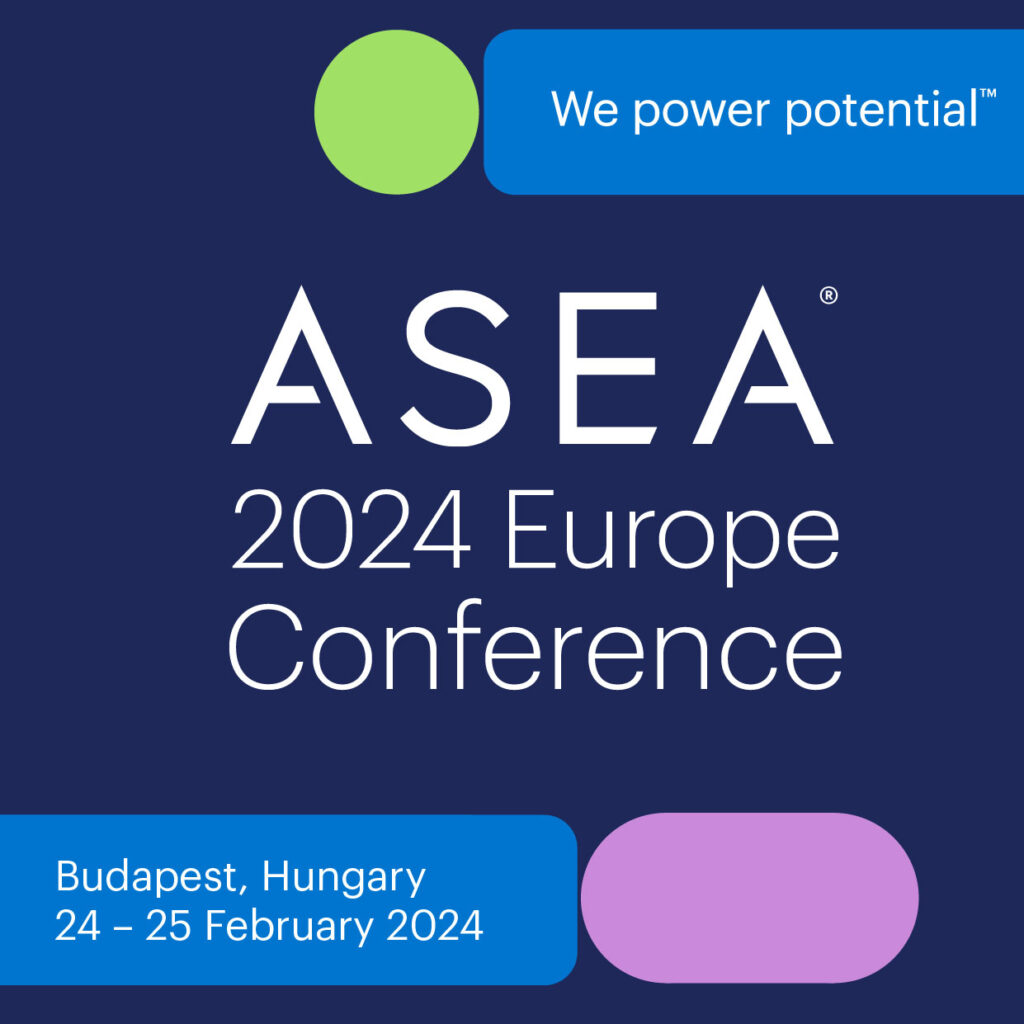 Translations
Translation from English into Hungarian will be provided.
Translation requests in other languages will be automatically generated based on the language preference indicated on the associate's ASEA account.
Preferred hotel
Book now, don't miss out!
Special pricing for accommodation
Novotel Budapest City & Budapest Congress Center
1123 Budapest, Alkotás utca 63-67. Hungary
Room Prices from 23 – 25 February 2024
Standard room for single use 109.00 EUR/night, incl. breakfast and VAT
Standard room for double use 123.00 EUR/night, incl. breakfast and VAT